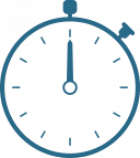 Cholera is transmitted through the fecal-oral route, and humans are the natural host. It is caused by the ingestion of O1 and less commonly O139 serogroups of the Vibrio cholerae bacterium and characterized by severe, potentially life-threatening...
Category: Service delivery
Country: United Republic Of Tanzania, Thailand, South Sudan, Nepal, Mozambique, Malawi, Indonesia, India, Haiti, Guinea, Ethiopia, Comoros, Bangladesh
Background Significant progress has been made to increase access to vaccines in Africa since the 1974 launch of the Expanded Programme on Immunization (EPI). Successes include the introduction of several new vaccines across the continent and...
Category: Service delivery
Country: Zimbabwe, Zambia, United Republic Of Tanzania, Uganda, Togo, Swaziland, South Africa, Sierra Leone, Seychelles, Senegal, Sao Tome And Principe, Nigeria, Niger, Namibia, Mozambique, Mauritania, Mali, Malawi, Madagascar, Liberia, Lesotho, Kenya, Guinea Bissau, Ghana, Gambia, Gabon, Ethiopia, Eritrea, Democratic Republic Of The Congo, Cote D Ivoire, Comoros, Chad, Central African Republic, Cameroon, Burundi, Burkina Faso, Botswana, Benin, Angola, Algeria
Fragile states are home to a sixth of the world\'s population, and their populations are particularly vulnerable to infectious disease outbreaks. Timely surveillance and control are essential to minimise the impact of these outbreaks, but little...